Why Choose 24-7 Dealer Training?
Experience. Honesty. Reliability.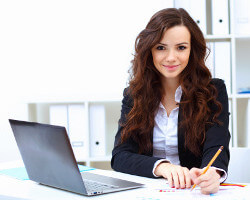 There are numerous dealer education programs you can choose from so why choose us? We want you to succeed and we want you to keep coming back to us. Do you know that some dealer courses use the bait and switch technique by getting you to commit to a course with a low class fee, only come to find out that it's going to cost you thousands before you're actually completed?
At 24/7 Dealer Training Specialists we take the time to make sure that we're building relationships with our future dealers because our #1 resource for getting new clients is our dealers!
We love our dealers! We want to earn your business!
When you complete other dealer courses, once you leave the class you'll never hear from that instructor again. At 24/7 Dealer Training Specialists, we want and encourage you to call us if you have any questions. We want our dealers to succeed and we prepare you for what it takes to become successful in the used car industry.
We value your time and your education so that's why we offer no minimum class size and no class cancellation due to a smaller class size.
You'll Be Prepared to Begin a New Career as a Used Car Dealer
We say this because when it comes to the used car industry, everyone wants a piece of you. At 24-7 Dealer Training Specialists, we only sell you what you need. Here's a breakdown of some of the things we offer at 24-7 Dealer Training Specialists:
---
Used Car Dealer Education School for New Dealers
Our prices for the courses online are just $125 (live webinar) and $85 (self-paced)!
What you get from these courses?
1 Year of Free Expert Consulting
1 Year of free phone consulting from our dealer trainers including Jessica Biarbe who is a retired DMV Licensing Inspector for 28 Years
Exclusive Handbook
Our student handbook will highlight and prepare you not only to take your DMV test but also prepare you to open your new dealership. The handbook will tell you:
Where to purchase insurance that will save you the most money.
What are the best places to get your customers financed.
How you get your vehicles financed or floored which allows you to have more capital to run your business not having to worry about purchasing more cars.
Dealer Discounts
When you become a part of our dealer network you are able to receive specific discounts that you can only get through 24-7 Dealer Training Specialists.
California DMV Dealer Certification Practice Test
A practice test that will prepare you for the real test. Your practice test is taken in a group setting and you're guaranteed to pass. Once the test is completed, you'll receive your certificate of completion to be taken to the DMV to get your dealer license.
DMV Application
The dealer application is a long process and most people hate doing paperwork. Not at 24-7 Dealer Training Specialists! WE LOVE PAPERWORK! That's why for $250, you'll get an hour long consultation in which we'll take the time to fill everything out and make sure it's prepped so all you'll have to do is hand the application to your inspector.
Get your Used Car Dealer License Online
---
Continuing education for Existing Dealers
Once you become a used auto dealer, California DMV requires that each dealer take a continuing education course to ensure that you keep up to date on the new laws that come from DMV and make sure that you are in compliance.
Renew your Used Car Dealer License Online