Why Choose 24-7 Dealer Training?
Experience. Honesty. Reliability. Quick Processing Times.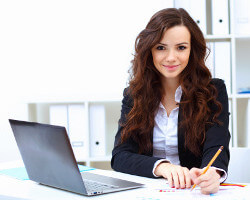 There are numerous dealer education programs you can choose from so why choose us? We want you to succeed and we want you to keep coming back to us. Do you know that some dealer courses use the bait and switch technique by getting you to commit to a course with a low class fee, only to find out that it's going to cost you thousands before you're actually completed? We don't play these games with our clients, your business is important to us. We offer quick processing for completion certificates. Once you complete your course you will be emailed a copy of your certificate for either the Pre-License Course or the Continued Education Course so you can upload it on the DMV Portal right away. The original certificate is mailed out the next business day.
Dealer Applications: We also strive for quick processing of completed DMV application paperwork to use as a guideline on the DMV Portal, that eliminates guessing weather you completed your documents correctly, streamlining that portion of the application.
At 24/7 Dealer Training Specialists we take the time to make sure that we're building relationships with our future dealers because our #1 resource for getting new clients is our dealers and the top quality of service we provide as evidenced by reviews received – see the bottom of the home page.