Deluxe Dealer Package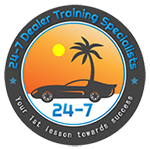 Ready to start a dealership but don't know where to begin?
We can do all the heavy lifting for you!
With our deluxe dealer package, we offer an all in one solution that will get you from the classroom to the showroom in under 90 days.
Join the hundreds of clients that are already enjoying
Here's what you get:
One on one training directly from our qualified staff comprised of retired DMV inspectors and active car dealers.
File and provide your Sellers Permit with the Board of Equalization.
File and provide your City Business License with the city you're operating in.*
File and provide your Fictitious Business License and publishing it with a local newspaper. *
Create and file for a new corporation for your business. *
Assist in finding a location for you and your business.
Schedule appointments to secure:

Live scan finger printing
Getting insured, including a Surety Bond

Filling out your DMV paperwork

OL 248 B
OL 12 Part C
OL 21 Part A
OL 53
OL 902

Got to the county or city to get this document signed off by the planning department of the city you choose to operate in.

OL 29 Part B
ADM 9050

Take pictures of your location to submit for approval with Occupational Licensing
Free consulting over the phone to walk you through the tough issues before and after you start to sell cars professionally.
And MORE!
Interested in learning more? Contact Garrett Eddings directly in our deluxe dealer department at 760-681-1757.