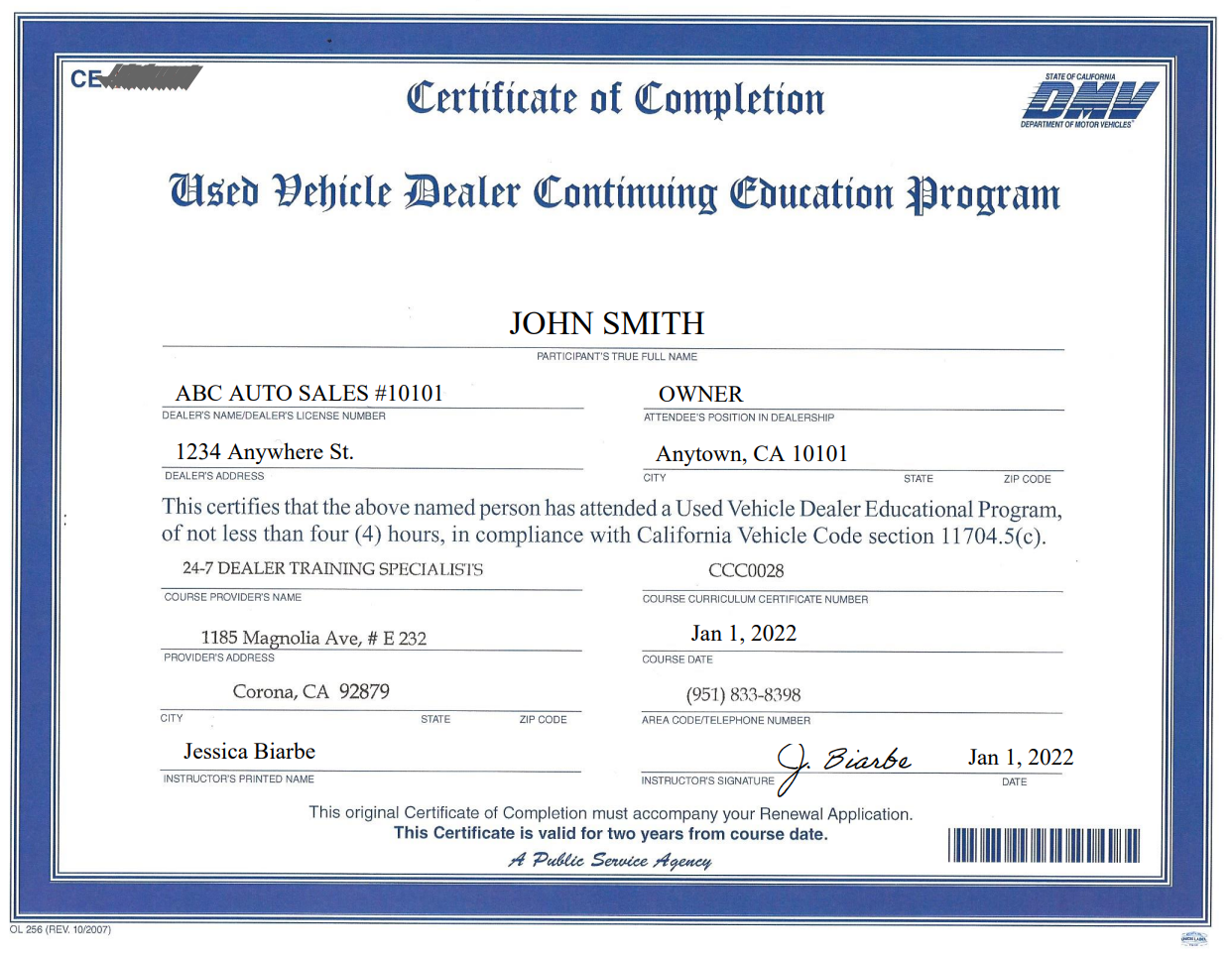 Dealer License Recertification / Renewal / Continuing Education
With experience as a dealer and for your convenience, our DMV approved Continuing Education Program allows you to finish at your own pace. Over the many years in business we have built a standard of excellence in continued support of our clientele.
Continuing Education is only $50 with free standard shipping.
Dealer Continuing Education Online
Save time and get your used car dealer continuing education completed online quickly with 24-7 Dealer Training. Click the link above and you can utilize our self-paced study course. California DMV requires you to take a 4-hour continuing education class every 2 years.
Want to talk or text with someone now? Call or text an instructor directly to expedite services or answer any questions you may have. 24-7 Dealer Training Specialists proudly serves all of California. We may be reached at 951-833-8398.
Why is dealer continuing education required?
Department of Motor Vehicles requires that the certificate holder of California Used Car Dealerships attend a 4-hour continuing education program every 2 years. The purpose of dealer continuing education is to ensure that dealers stay up to date on the latest laws and procedures. The DMV allows for dealer continuing education to be performed completely online.
Available methods of shipping the certificate
Regular shipping standard mail - Arrival date typically 3-5 business days
Overnight service available - Please ask your instructor for details.