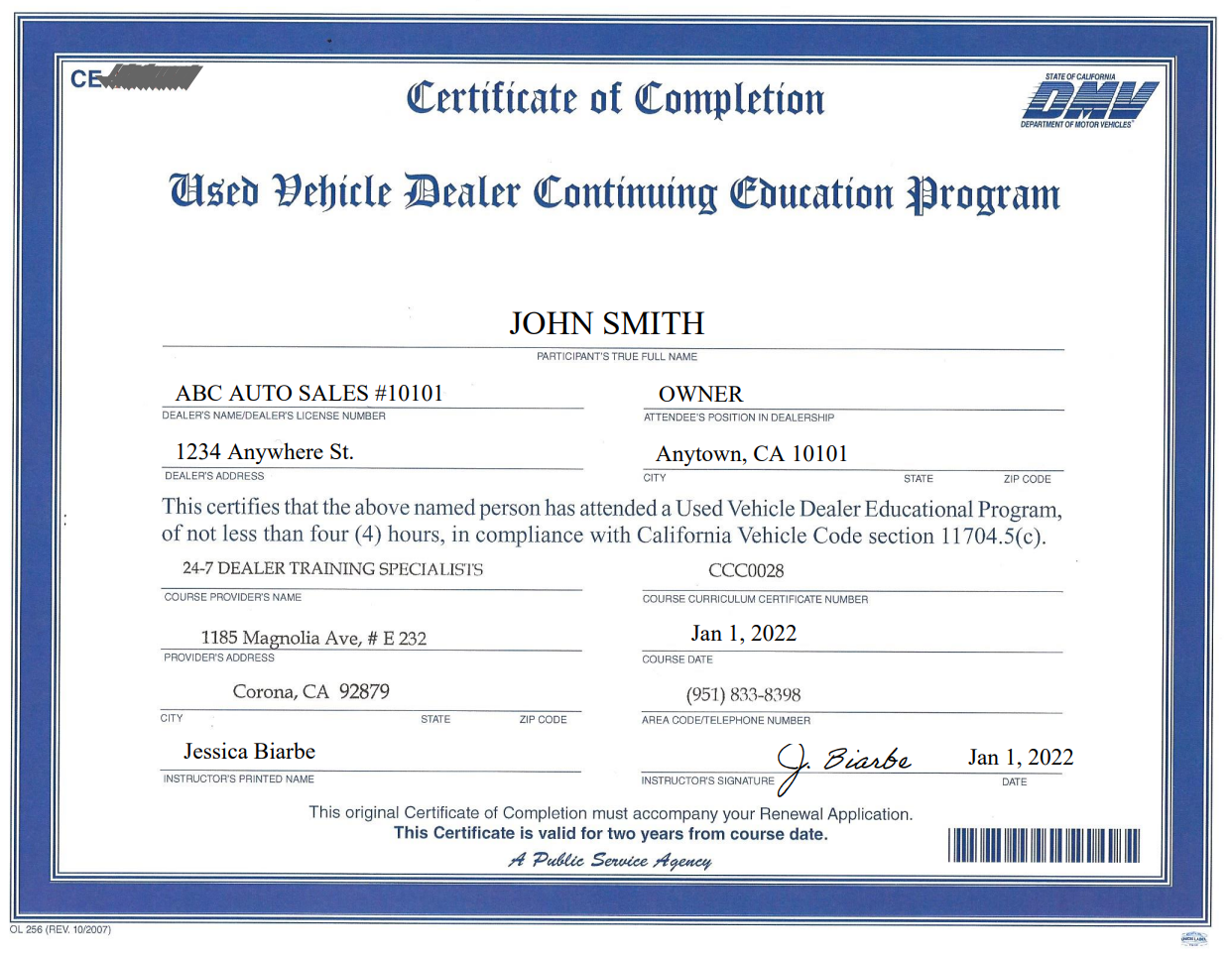 Dealer License Recertification / Renewal / Continuing Education
As dealers ourselves, we know you need your continuing education certificate (dealer license renewal):
Continuing Education is only $65 with free standard shipping.
Dealer Continuing Education Online
Save time and get your used car dealer continuing education completed online quickly with 24-7 Dealer Training. Click the link above and you can utilize our self-paced study course. California DMV requires you to take a 4-hour continuing education class every 2 years.
Want to talk or text with someone now? Call or text one of our instructors directly to expedite services. Both instructors cover all of California for your convenience:
Jessica Biarbe – (951) 833-8398 or Garrett Eddings (760) 681-1757
Why is dealer continuing education required?
Department of motor vehicles requires that the certificate holder of California Used Car Dealerships attend a 4-hour continuing education program every 2 years. The purpose of dealer continuing educations is to ensure that dealers stay up to date on the latest laws and procedures. Unlike the pre-licensing education offered here at 24/7 dealer training, the DMV allows for dealer continuing education to be performed completely online.
Available methods of shipping the certificate
Regular shipping standard mail - Arrival date typically 3-5 business days
Overnight service available - Please ask your instructor for details.
Hand delivered - Please check with the school of your choice for availability.